Proyecto VS21 "Villa Station 21"IES VILLA DE MIJAS
https://blogsaverroes.juntadeandalucia.es/villastation21
Stand de la feria de las Ciencias

https://benalmadena.feriasvirtualesdelaciencia.es/ies-villa-de-mijas/

https://benalmadena.feriasvirtualesdelaciencia.es/ies-villa-de-mijas/

¿Qué son las formaciones similares a hongos halladas en Marte por los rovers Curiosity y Opportunity?

Chttps://www.semana.com/tecnologia/articulo/que-son-las-formaciones-similares-a-hongos-halladas-en-marte-por-los-rovers-curiosity-y-opportunity/202125/

Tras mucho tiempo de trabajo nuestro sensor de temperatura y humedad (DH11) funciona!!

Perseverance's Selfie with Ingenuity

https://mars.nasa.gov/resources/25790/perseverances-selfie-with-ingenuity/

Habilita las notificaciones de escritorio para Gmail.

Aceptar

No, gracias

🚁 Wheels up: NASA Invites You to Take Flight with the Ingenuity #MarsHelicopter

NASA

hq-newsletter@nasa.gov

Anular suscripción

10 abr 2021 1:04 (hace 2 días)

Take Flight with the Ingenuity Mars Helicopter

We're inviting you to join us for the Ingenuity Mars Helicopter's first attempt at powered, controlled flight on another planet. The helicopter team is targeting no earlier than Sunday, April 11, for the historic first flight.

A livestream confirming Ingenuity's first flight is targeted to begin around 3:30 a.m. EDT Monday, April 12, on NASA Television, the

NASA app

, and the agency's

website

, and will livestream on multiple agency social media platforms, including the NASA

YouTube

and

Facebook

channels.

Ingenuity arrived at Mars' Jezero Crater on Feb. 18, attached to the belly of the Perseverance rover. The helicopter is a technology demonstration with a planned test flight duration of up to 31 days (30 Mars days, or sols).

| | |
| --- | --- |
| 3-2-1 Launch – Three space travelers, including NASA astronaut Mark Vande Hei, launched on Friday, April 9, from the Baikonur Cosmodrome in Kazakhstan to the International Space Station. During his mission, Vande Hei will work on hundreds of experiments to benefit life on Earth and learn more about living in space. | What's Up – What are some skywatching highlights this month? In April, look for the rosy arch known as the Belt of Venus at sunset, and then find the constellation Leo overhead on April evenings. |

| | |
| --- | --- |
| Building Better Batteries – Although batteries are everywhere in everyday life, many still suffer breakdowns and failures. A new activity called SABERS is researching how to create a safer battery by using brand-new materials and construction methods. | 20 Historic Years – Happy anniversary to our longest-operating spacecraft at Mars! Launched on April 7, 2001, the Mars Odyssey orbiter has helped locate water ice, assess landing sites, and study the Red Planet's moons. |

To Bennu and Back – This week, our OSIRIS-REx spacecraft completed its last flyover of asteroid Bennu. With its asteroid sample onboard, the spacecraft will drift away from the asteroid until May 10, when it will fire its thrusters and begin its journey back to Earth.

Meet Barbara Brown – As Director of Exploration Research and Technology at Kennedy Space Center, Brown is responsible for leading processing, assembly, integration, and testing of payloads and flight science experiments bound for the International Space Station.

«Now, here's the interesting thing. I was a young Black female in an engineering role that was pretty much dominated by white males at the time, so it was not a norm for there to be females in the building – much less black females. I came to understand later that there was some skepticism on their part that I could do design engineering. I didn't know that some of them, not all of them, were throwing things at me to show me I wasn't qualified. But I would tackle their problems the same way I do anything else: if I don't know it, I'll go find it. I'll research. I'll dig. I'll look for people that might have some experience that I don't have and ask them. So, every hard problem that they threw at me, I solved. Eventually, my supervisor told me he didn't know what he was getting into when he agreed to let me go to the other supervisors because now, they were coming to him with their hardest problems, asking, 'Hey, can Barbara help with this?' So, I started to broaden my experience base right away.»

What happens when two galaxies collide? SOFIA mapped out the invisible magnetic fields pulsing through Centaurus A using infrared light. The results show how the merging of the two original galaxies created a new, reshaped, and contorted galaxy that not only combined the two galaxies' magnetic fields but amplified their forces.

Credits: Optical: European Southern Observatory (ESO) Wide Field Imager; Submillimeter: Max Planck Institute for Radio Astronomy/ESO/Atacama Pathfinder Experiment (APEX)/A.Weiss et al.; X-ray and Infrared: NASA/Chandra/R. Kraft; JPL-Caltech/J. Keene; SOFIA/L. Proudfit

Explore NASA

A Weekly Bit of Space in Your Inbox

NASA | 300 E Street SW, Washington, DC 20546

Diseño Estación VS21

Diseño Estación VS21 con Veleta

enTinkerCad

Villa cerrada
Stand de la feria de las Ciencias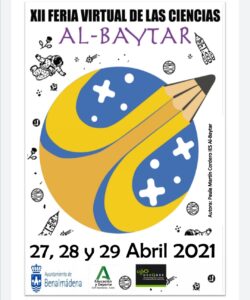 https://benalmadena.feriasvirtualesdelaciencia.es/ies-villa-de-mijas/
https://benalmadena.feriasvirtualesdelaciencia.es/ies-villa-de-mijas/
¿Qué son las formaciones similares a hongos halladas en Marte por los rovers Curiosity y Opportunity?
Chttps://www.semana.com/tecnologia/articulo/que-son-las-formaciones-similares-a-hongos-halladas-en-marte-por-los-rovers-curiosity-y-opportunity/202125/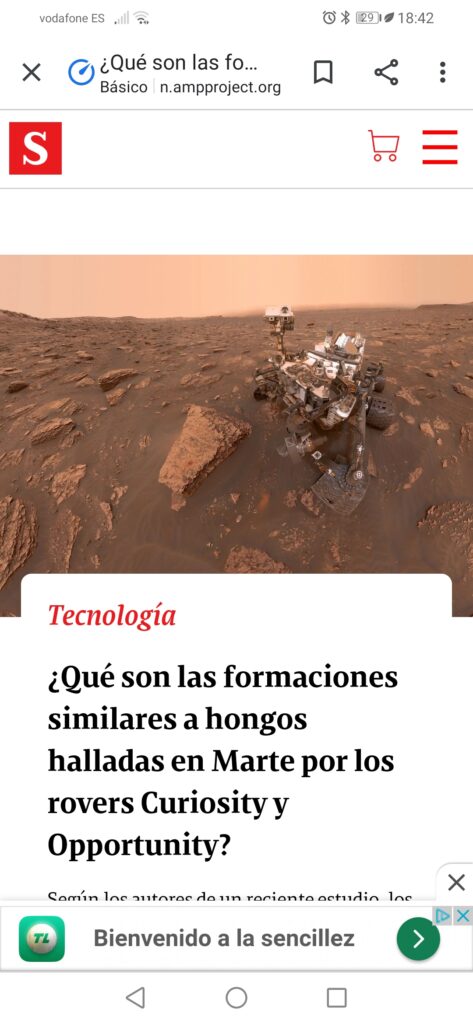 Tras mucho tiempo de trabajo nuestro sensor de temperatura y humedad (DH11) funciona!!
Perseverance's Selfie with Ingenuity
https://mars.nasa.gov/resources/25790/perseverances-selfie-with-ingenuity/
Habilita las notificaciones de escritorio para Gmail.
Aceptar
No, gracias
🚁 Wheels up: NASA Invites You to Take Flight with the Ingenuity #MarsHelicopter
NASA

hq-newsletter@nasa.gov

Anular suscripción

10 abr 2021 1:04 (hace 2 días)
Take Flight with the Ingenuity Mars Helicopter
We're inviting you to join us for the Ingenuity Mars Helicopter's first attempt at powered, controlled flight on another planet. The helicopter team is targeting no earlier than Sunday, April 11, for the historic first flight.
A livestream confirming Ingenuity's first flight is targeted to begin around 3:30 a.m. EDT Monday, April 12, on NASA Television, the
NASA app
, and the agency's
website
, and will livestream on multiple agency social media platforms, including the NASA
YouTube
and
Facebook
channels.
Ingenuity arrived at Mars' Jezero Crater on Feb. 18, attached to the belly of the Perseverance rover. The helicopter is a technology demonstration with a planned test flight duration of up to 31 days (30 Mars days, or sols).
| | |
| --- | --- |
| 3-2-1 Launch – Three space travelers, including NASA astronaut Mark Vande Hei, launched on Friday, April 9, from the Baikonur Cosmodrome in Kazakhstan to the International Space Station. During his mission, Vande Hei will work on hundreds of experiments to benefit life on Earth and learn more about living in space. | What's Up – What are some skywatching highlights this month? In April, look for the rosy arch known as the Belt of Venus at sunset, and then find the constellation Leo overhead on April evenings. |
| | |
| --- | --- |
| Building Better Batteries – Although batteries are everywhere in everyday life, many still suffer breakdowns and failures. A new activity called SABERS is researching how to create a safer battery by using brand-new materials and construction methods. | 20 Historic Years – Happy anniversary to our longest-operating spacecraft at Mars! Launched on April 7, 2001, the Mars Odyssey orbiter has helped locate water ice, assess landing sites, and study the Red Planet's moons. |
To Bennu and Back – This week, our OSIRIS-REx spacecraft completed its last flyover of asteroid Bennu. With its asteroid sample onboard, the spacecraft will drift away from the asteroid until May 10, when it will fire its thrusters and begin its journey back to Earth.
Meet Barbara Brown – As Director of Exploration Research and Technology at Kennedy Space Center, Brown is responsible for leading processing, assembly, integration, and testing of payloads and flight science experiments bound for the International Space Station.
«Now, here's the interesting thing. I was a young Black female in an engineering role that was pretty much dominated by white males at the time, so it was not a norm for there to be females in the building – much less black females. I came to understand later that there was some skepticism on their part that I could do design engineering. I didn't know that some of them, not all of them, were throwing things at me to show me I wasn't qualified. But I would tackle their problems the same way I do anything else: if I don't know it, I'll go find it. I'll research. I'll dig. I'll look for people that might have some experience that I don't have and ask them. So, every hard problem that they threw at me, I solved. Eventually, my supervisor told me he didn't know what he was getting into when he agreed to let me go to the other supervisors because now, they were coming to him with their hardest problems, asking, 'Hey, can Barbara help with this?' So, I started to broaden my experience base right away.»
What happens when two galaxies collide? SOFIA mapped out the invisible magnetic fields pulsing through Centaurus A using infrared light. The results show how the merging of the two original galaxies created a new, reshaped, and contorted galaxy that not only combined the two galaxies' magnetic fields but amplified their forces.
Credits: Optical: European Southern Observatory (ESO) Wide Field Imager; Submillimeter: Max Planck Institute for Radio Astronomy/ESO/Atacama Pathfinder Experiment (APEX)/A.Weiss et al.; X-ray and Infrared: NASA/Chandra/R. Kraft; JPL-Caltech/J. Keene; SOFIA/L. Proudfit
Explore NASA
A Weekly Bit of Space in Your Inbox
NASA | 300 E Street SW, Washington, DC 20546
Diseño Estación VS21

Diseño Estación VS21 con Veleta

enTinkerCad