4º ESO A visited Colegio Sueco in Fuengirola with her English teacher, Pilar Almendros, and her tutor, María Mateo, to learn about other European cultures and practice English. We keep discovering Europe!!!
———————————
Los alumnos y alumnas de 4º ESO A han visitado el Colegio Sueco de Fuengirola con su profesora de inglés Pilar Almendros, y su tutora María Mateo, para aprender aspectos de otras culturas Europeas y practicar inglés. ¡Seguimos descubriendo Europa!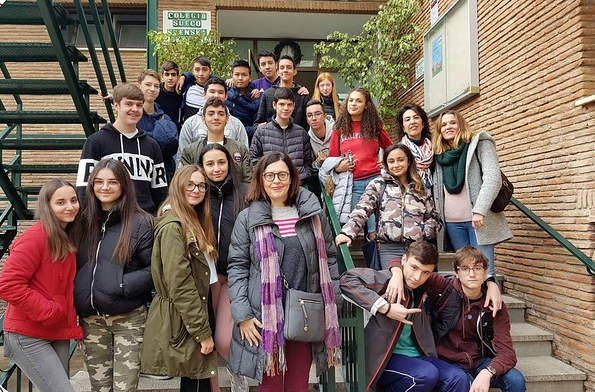 Thank you very much to Colegio Sueco for relying on us, especially to Elvira, who always welcome us with happiness and enthusiasm.
——————————————–
Muchas gracias al Colegio Sueco por seguir contando con nosotr@s, especialmente a Elvira, que siempre nos recibe con alegría y entusiasmo.