What is ERASMUS +?
Erasmus+ is the EU's programme to support education, training, youth and sport in Europe. Its budget of €14.7 billion will provide opportunities for over 4 million Europeans to study, train, and gain experience abroad.
Set to last until 2020, Erasmus+ doesn't just have opportunities for students. Merging seven prior programmes, it has opportunities for a wide variety of individuals and organisations.
Recently, SEPIE has aproved two KA101 Projects for teacher training: 'School of life for the life' and 'Teaching generation 3.0'
'School of life for the life':
The project has tree training areas:
A curse in leadership and educational coaching in Rome.
A course about school coexintence and bulling in Rome.
A job shadowing in a Buitenpost school (Public Elementary School de Mienskip «Openbare Basisschool (OBS) de Mienskip»), in The Netherland, to observe how they make the transition beetwen the different educational stages. Check in the image for website!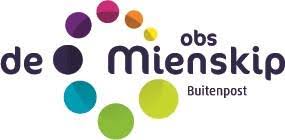 'Teaching generation 3.0':
Our Management Project has as one of its objectives to introduce the ERASMUS + in our Center Plan, in response to Bilingualism and other needs detected in our educational center, which are part of our European Development Plan, where the permanent teacher training, the European awareness of education and the internalization of our center are clear goals to achieve as an educational community. With the project TEACHING THE GENERATION 3.0, we propose the need to educate this new generation of digital natives, offering them the skills they will need in a technological and changing society in which we are immerse: Know how to communicate in a multilingual society, using the
EPT(Empowerment and Participation Technologies), together with the participation of families to create a sustainable world. According to this, the objectives we set in this project are the following:
Learn through direct observation and apply good practices in the classroom using ICTs and making the most of them.
Use the LKT (Learning and Knowledge Technology) as a learning vehicle for our students.
Make a responsible use by students of new technologies and digital tools to achieve their empowerment and improve their participation in society, thus reaching the end of TEP.
Research about educational models in which families are integrated as the main agent of educational change.
Design an evaluation plan for this practice.
Observe and design a series of successful methodological strategies in the implementation of Bilingualism in our center.
Receive information and training about how to integrate activities related to the environment, achieving a more sustainable school.
All these fundamental aspects to understand the philosophy of this project, are reflected in the 4 mobilities that we have requested, which will entail a change and readjustment in our center documents, methodologies and learning opportunities of our students in the short and long term, without forget the social impact that this project will have,
because in Learning Communities, the entire educational community (families, town hall, local agents and school) is immersed in the teaching-learning process:
STRUCTURED COURSE of 5 days for 1 teacher: «Environmental education and outdoor education in non-formal settings» in Cyprus (February 22 to February 26, 2021)
JOB SHADOWING of 5 days for 1 teacher at the Saint George du Vièvre school, in Saint George Du Vièvre, in France (March 8 to March 12, 2021) http://blog.ac-rouen.fr/eco-saint-georges-du-vievre/
JOB SHADOWING 4 days for 2 teachers at Kiiminkijoki School in Oulu, Finland (March 29 to April 1, 2021)Although both teachers go together, they will deal with two different aspects of the same school: Observation of the inclusion of families in the Finnish education system and the use of technologies according to the TEP model. http://www.ouka.fi/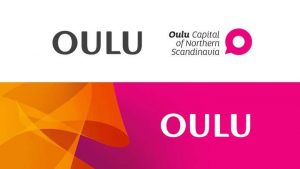 We has created a video to show our partner how is our school.