Esta actividad fue realizada en coordinación con todos los socios de nuestro proyecto ERASMUS-FRATS, Confeccionamos e hicimos volar cometas azules que contenían esta poesía en inglés y español que también se puede oir en el video que acompañamos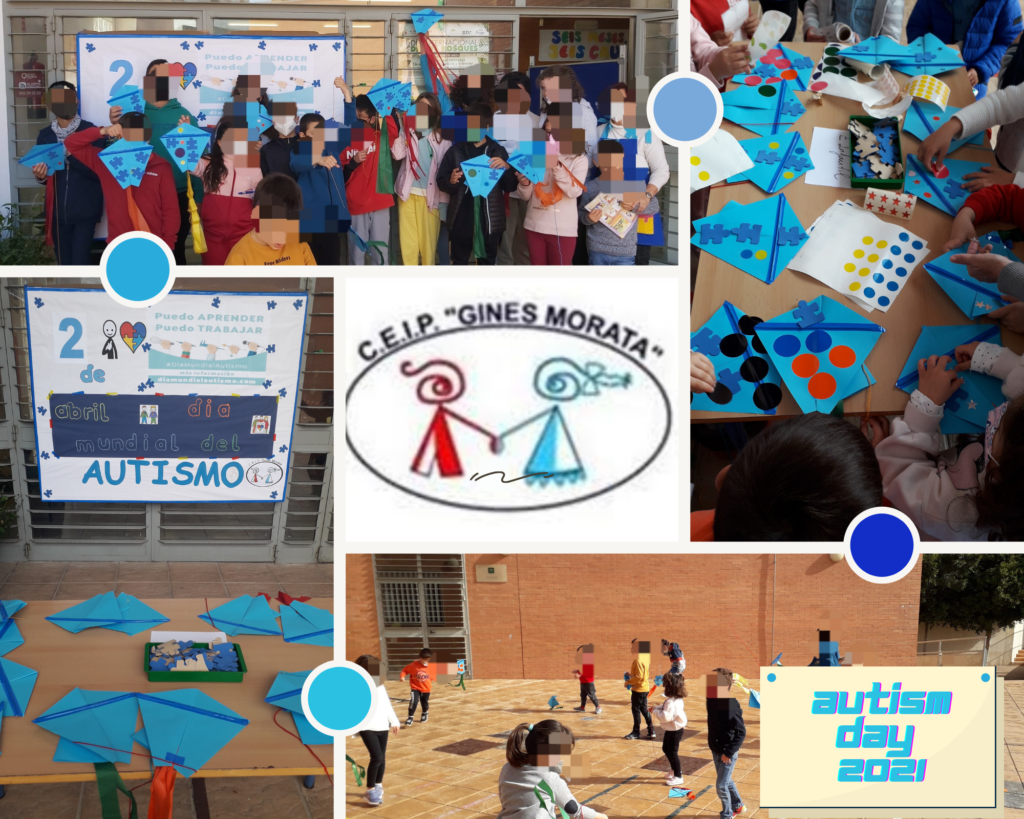 COMETAS

Hay todo un mundo

detrás de tus ojos

oculto en tu silencio,

perdido en los puntos de interrogación.

Emociones

que explotan

y quieres explicar,

pero no sabes cómo hacerlo.

Te pierdes entonces

en ese infinito que no conozco,

quizás tengas frío

y no sé cómo llegar.

Te traería una manta, ya sabes,

un abrazo de cielo

y una caricia

que sabe a chocolate.

Llévame donde estás,

haré mío ese mundo,

así seremos dos

y nunca más estarás solo, jamás.

Sólo llevaré las cometas

y juntos será como estar en el mar.

Y juntos, nosotros

las haremos volar.

KITES

There is a whole world

behind your eyes

hidden in your silence,

lost in question marks.

Emotions

that implosed

and you want to explain,

but you don't know how to do it.

You get lost, then

in that infinity that I don't know,

maybe you're cold

and I don't know how to get there.

I'd bring you a blanket, you know

a hug from heaven

and a caress

that tastes like chocolate.

Take me where you are

I'll make that world mine

so we will be two

And you will never be alone again, ever.

I'll just carry the kites

and together it will be like being at sea.

And together

We we will make them fly.